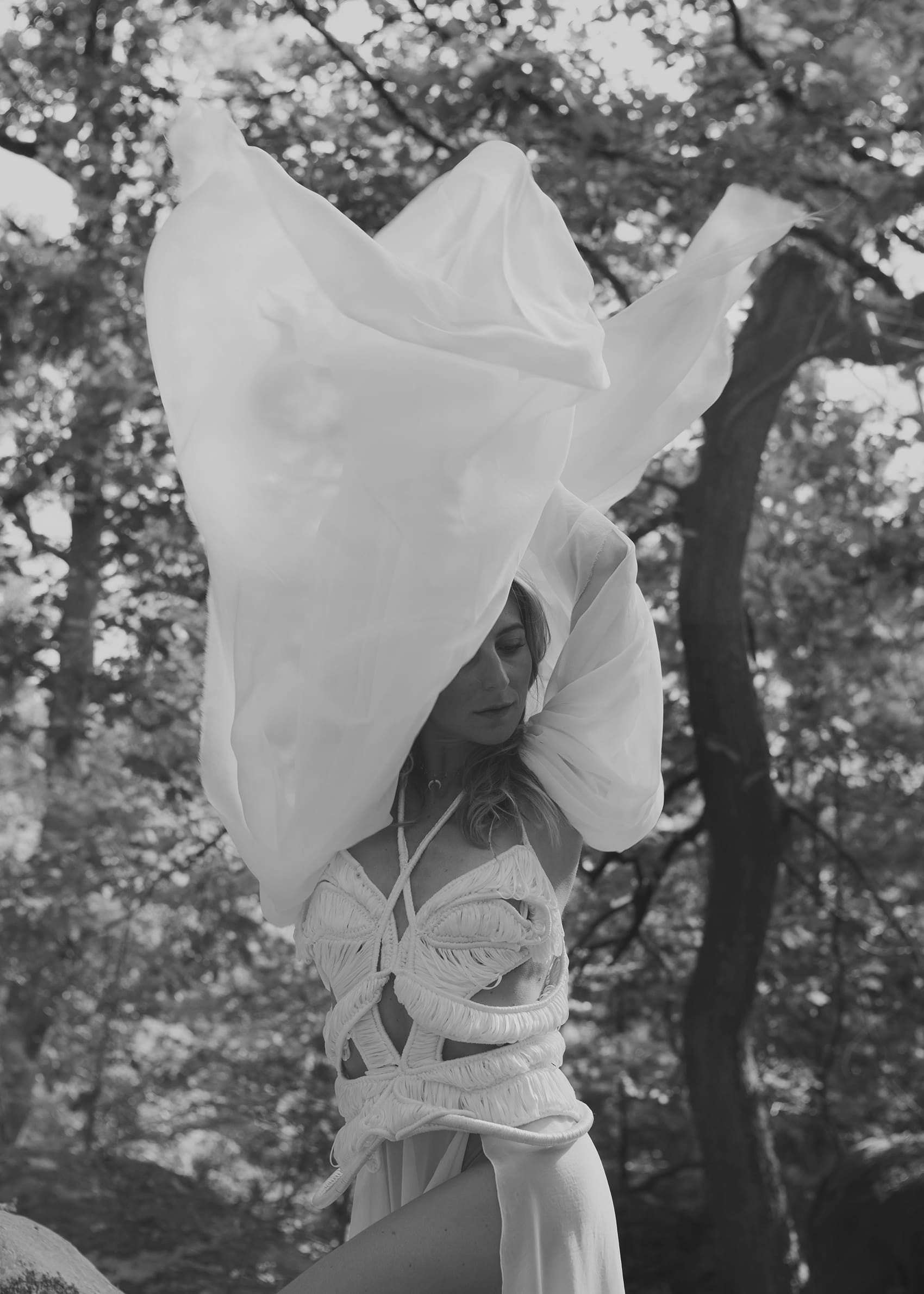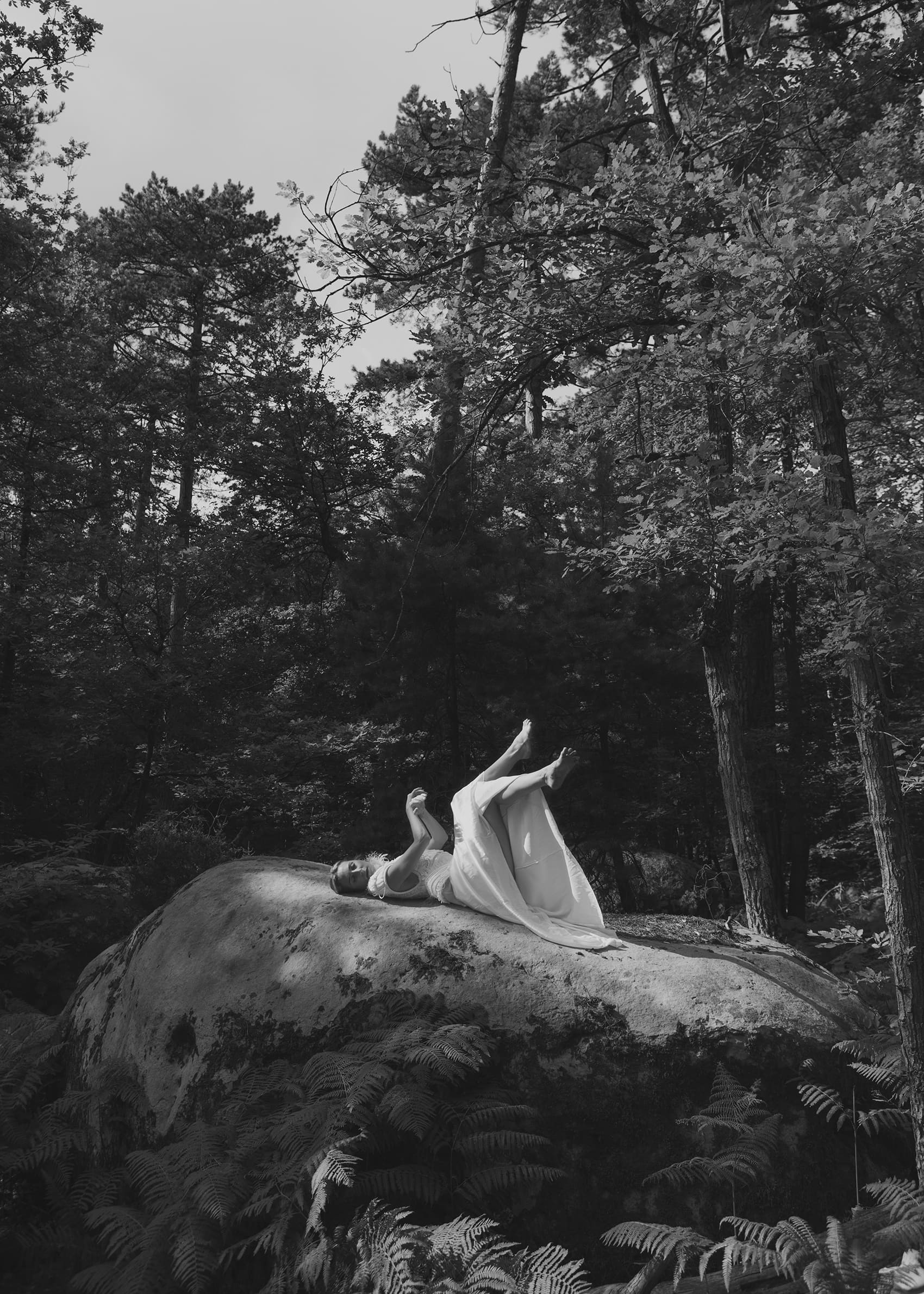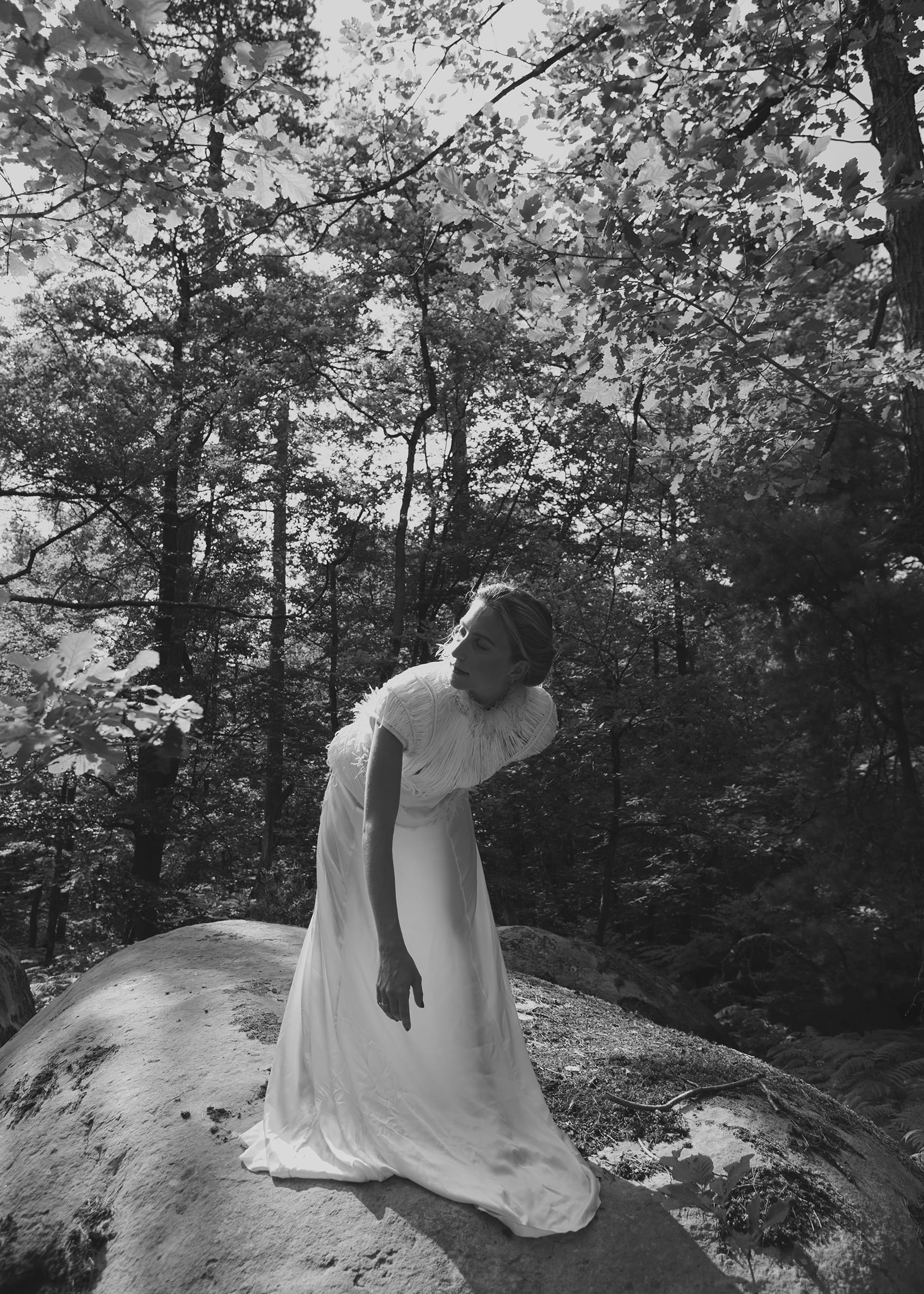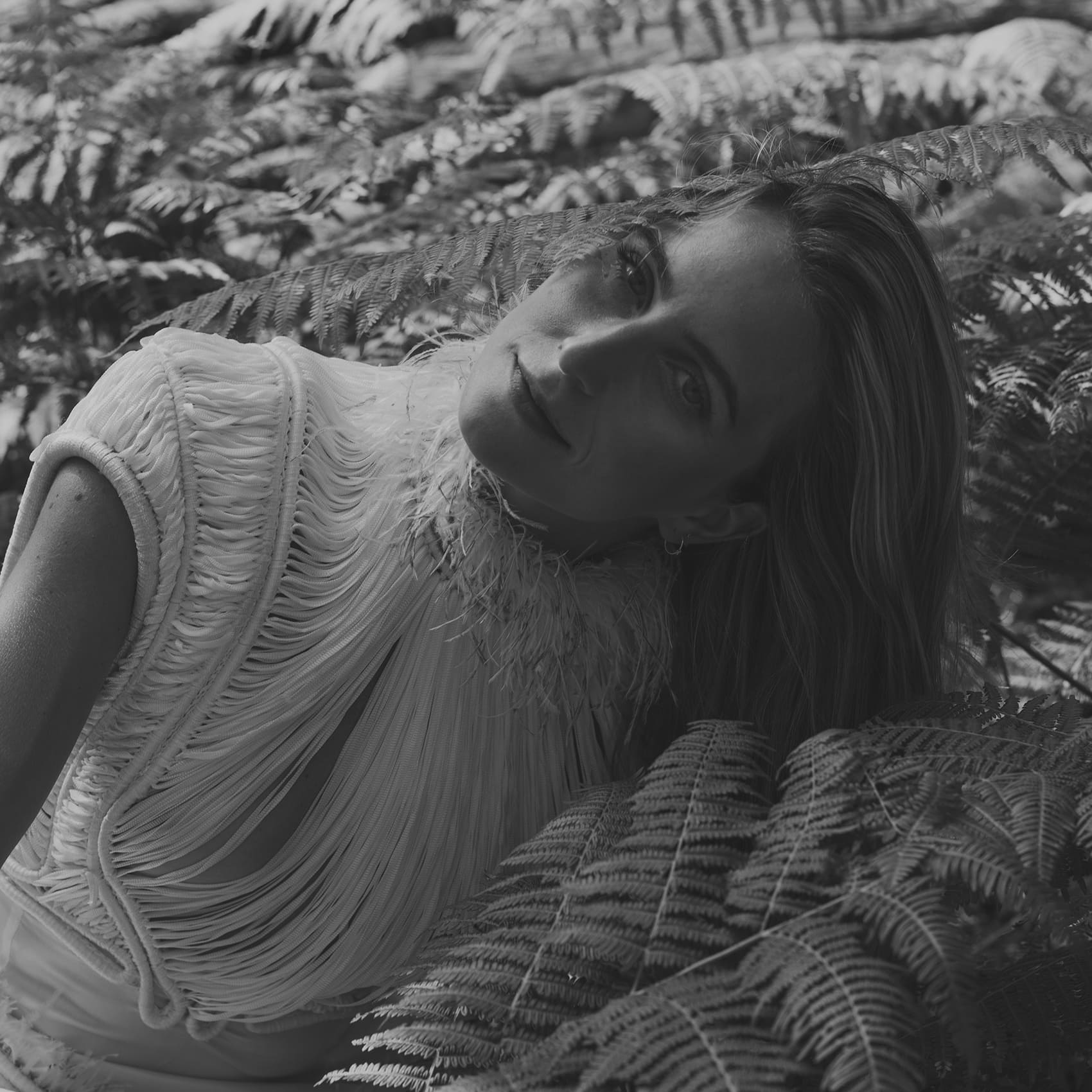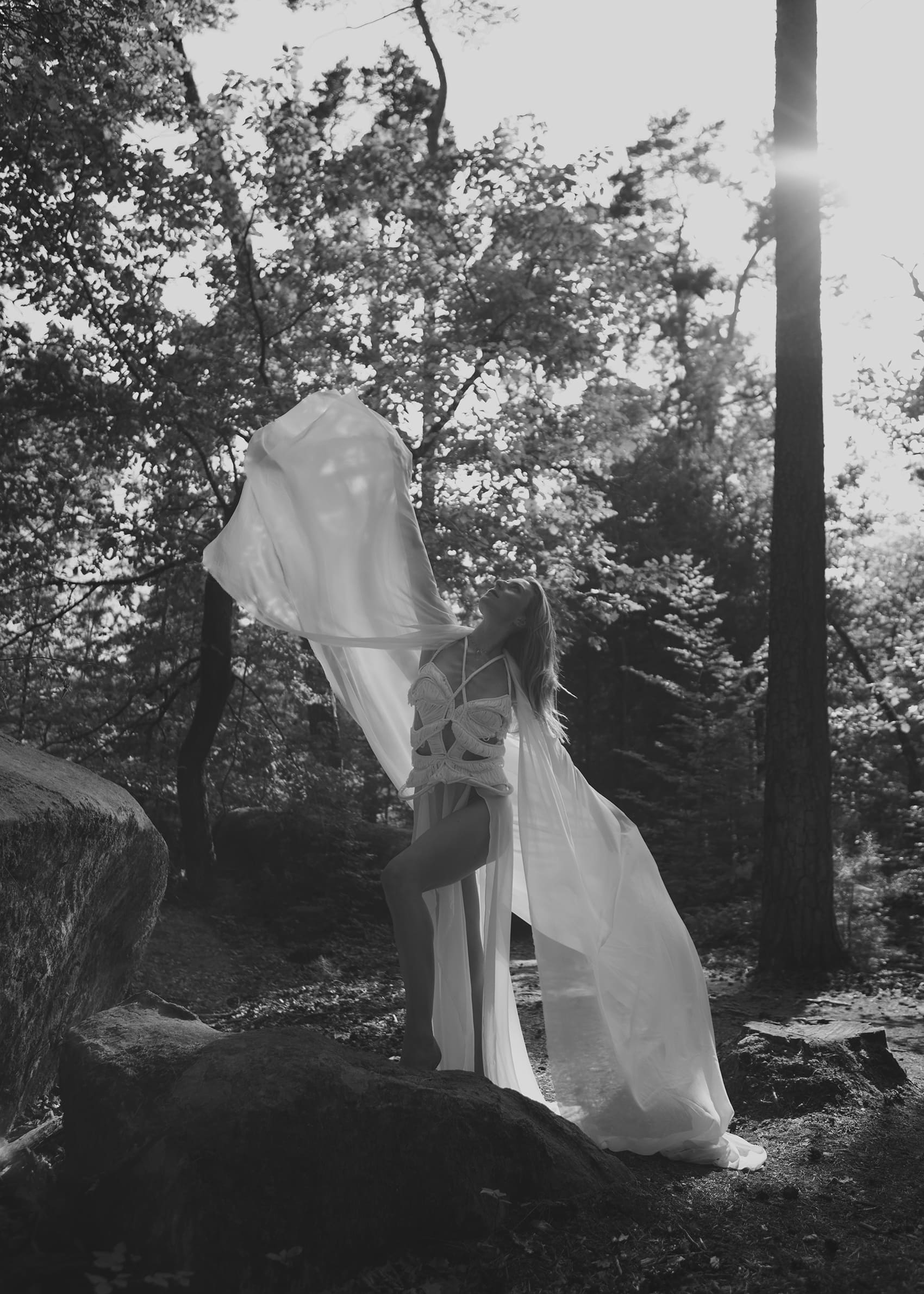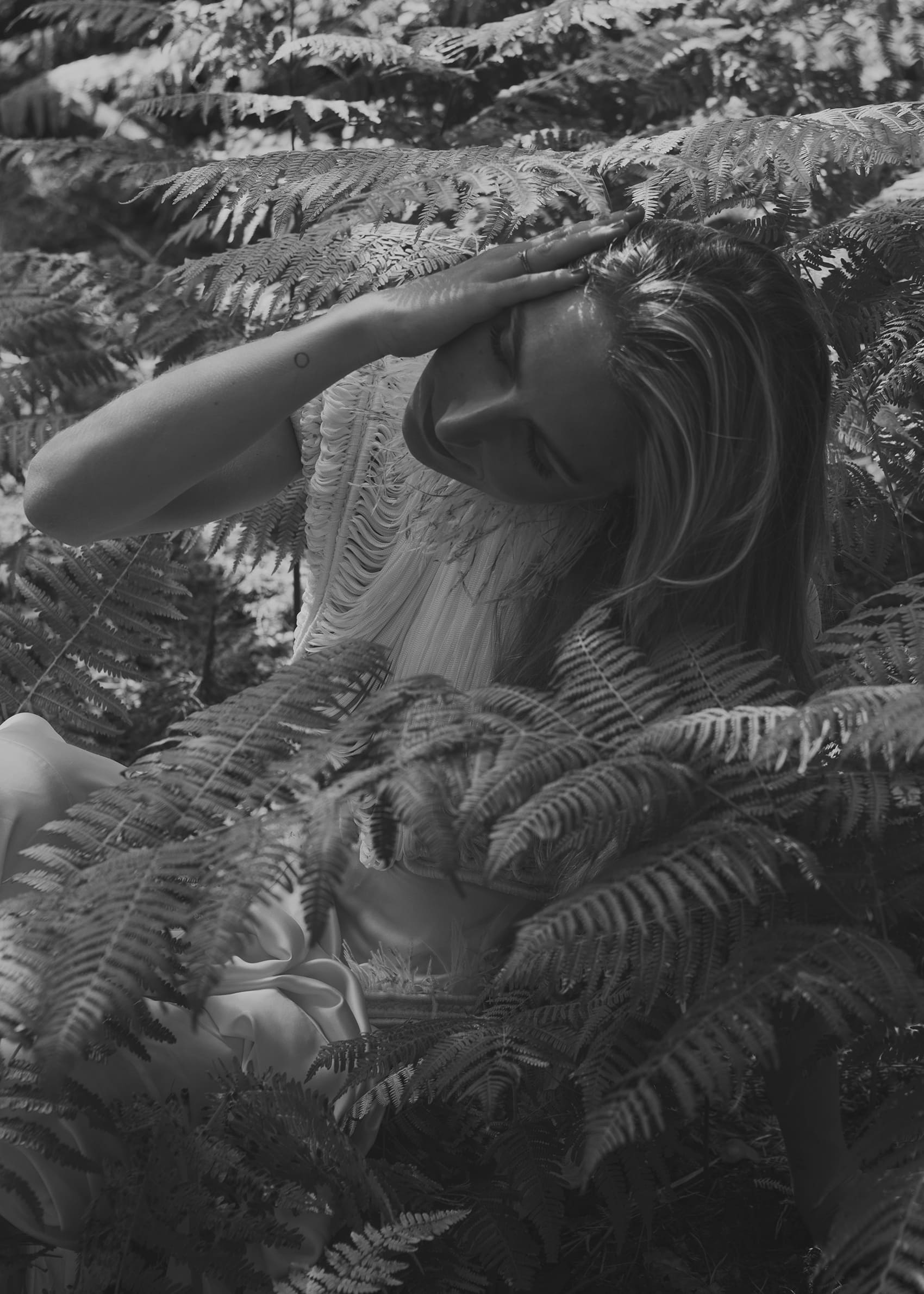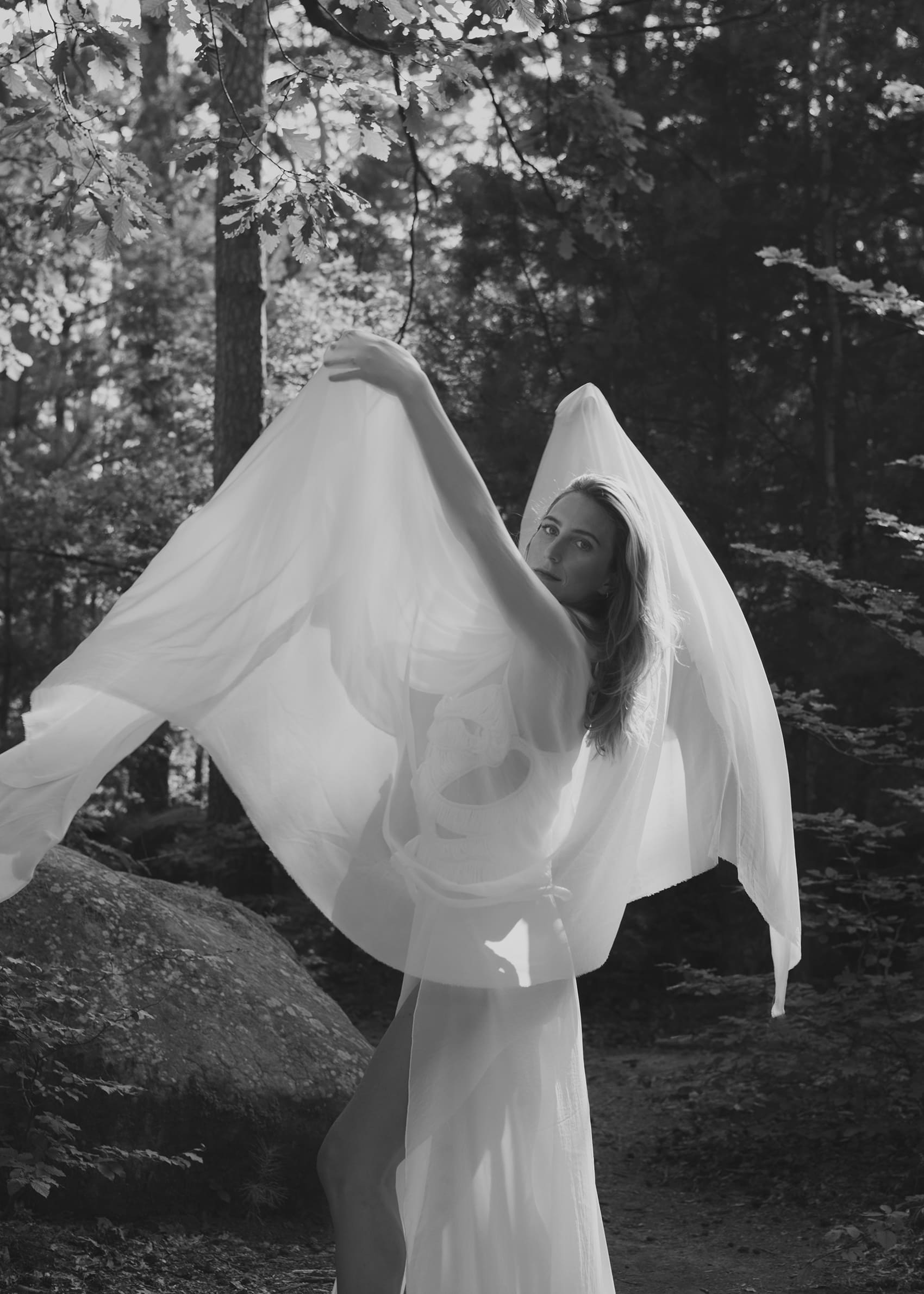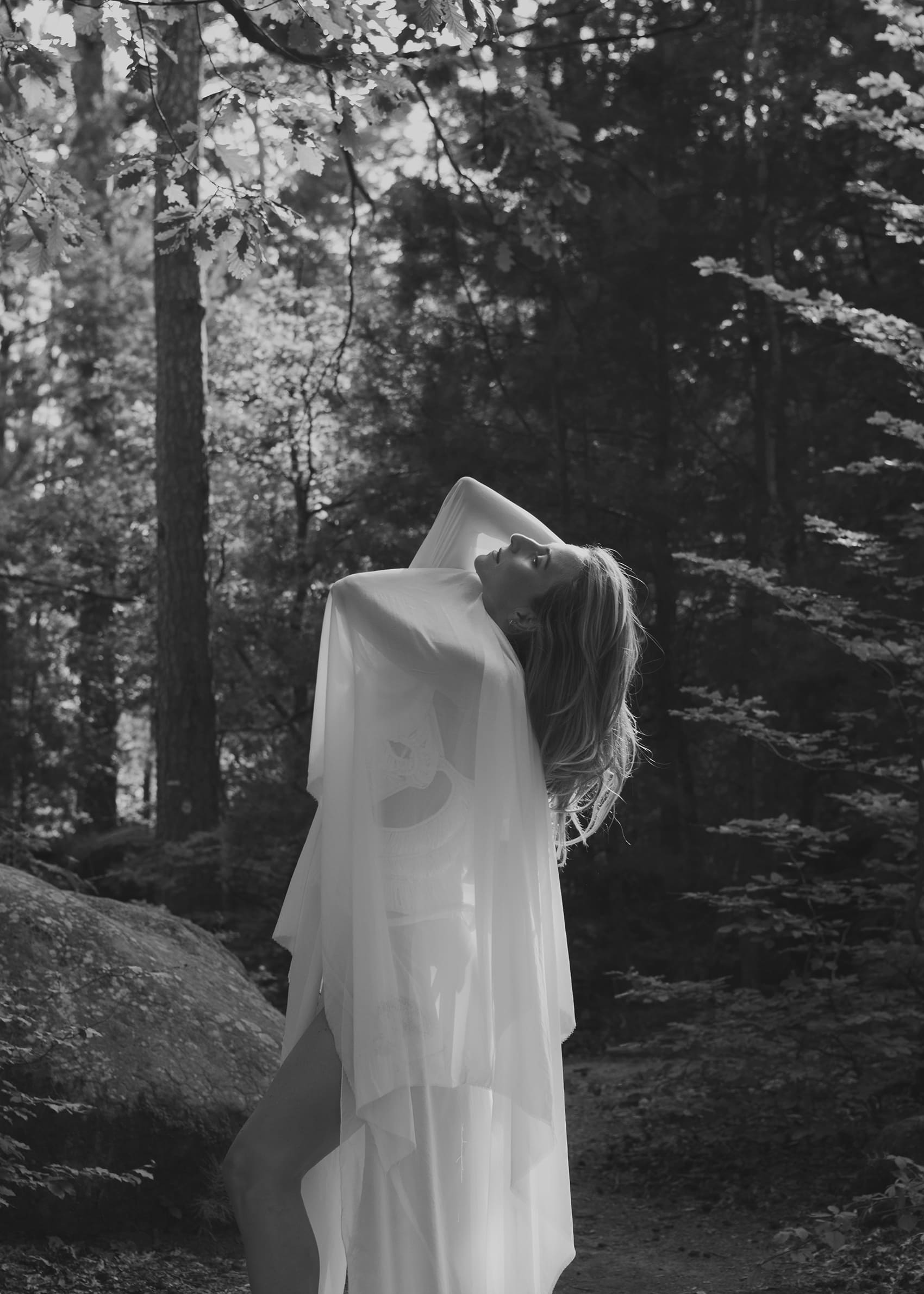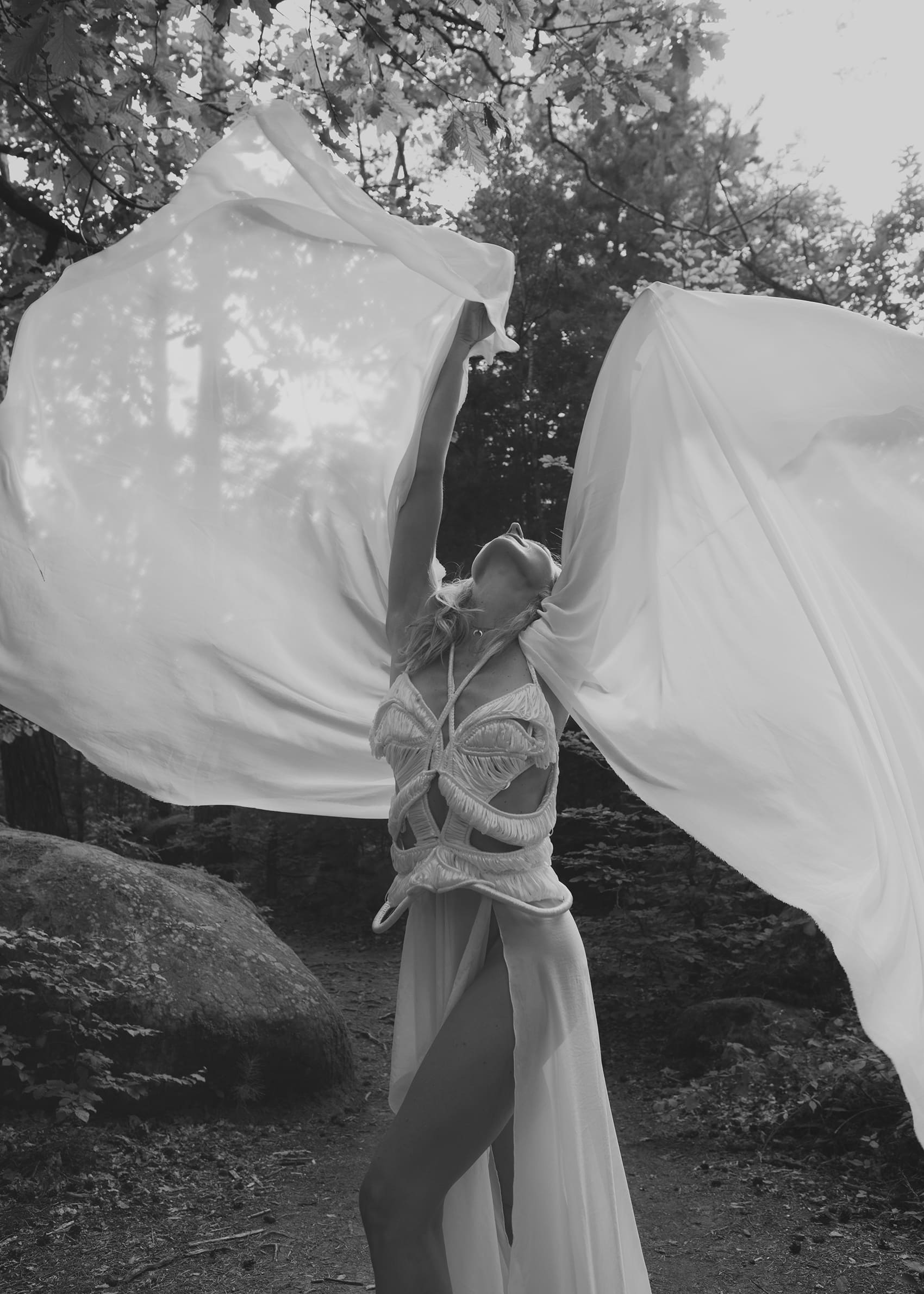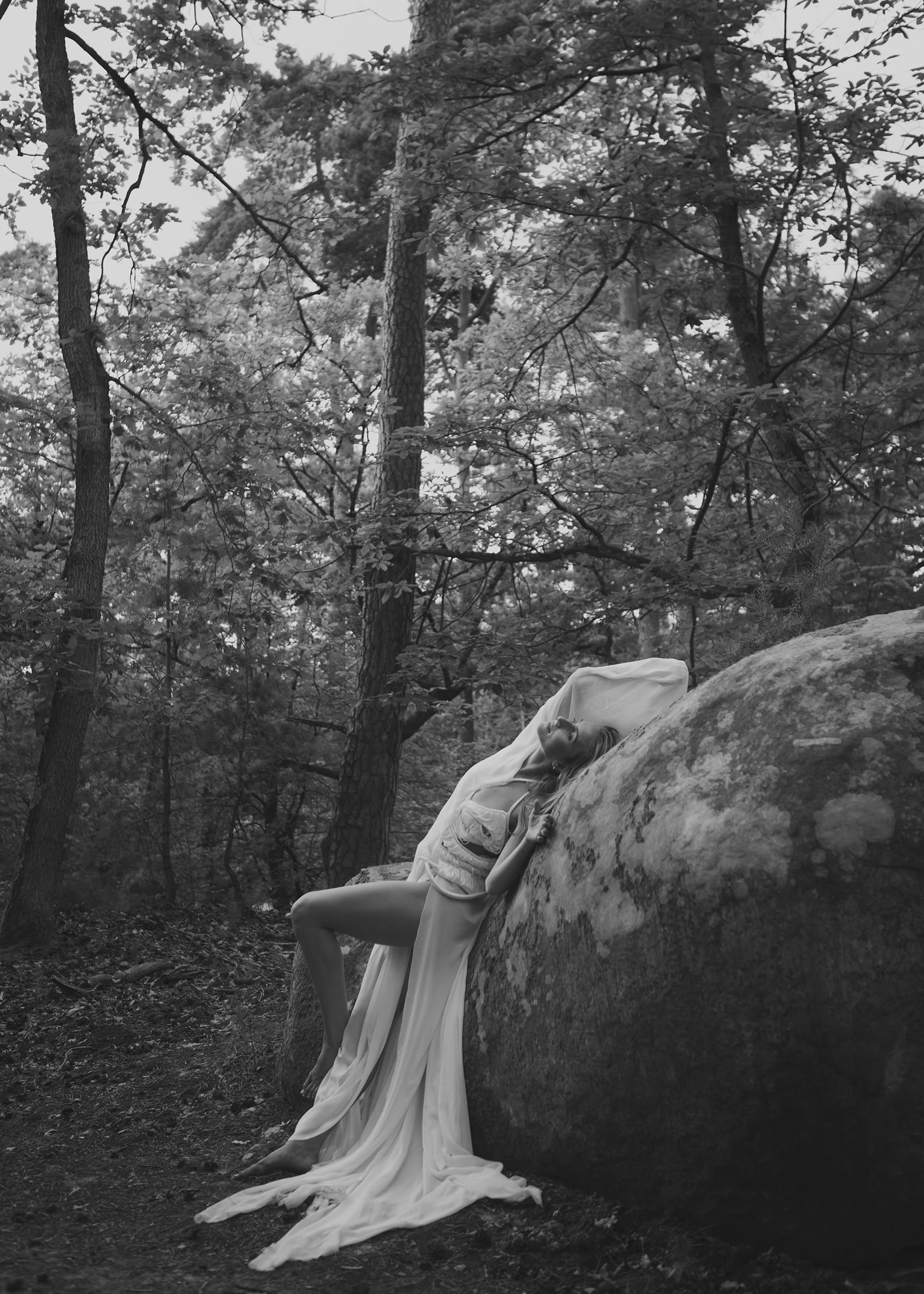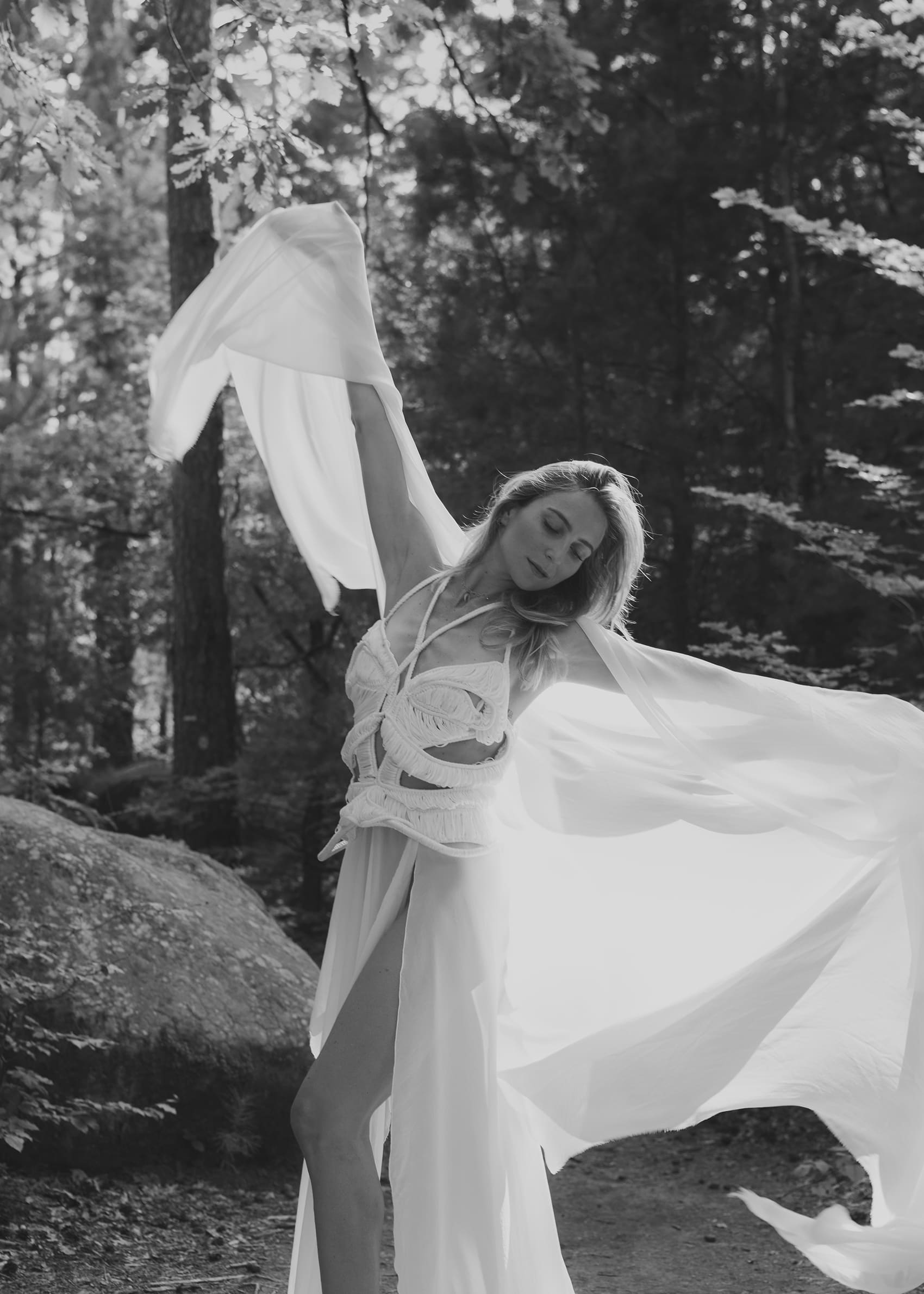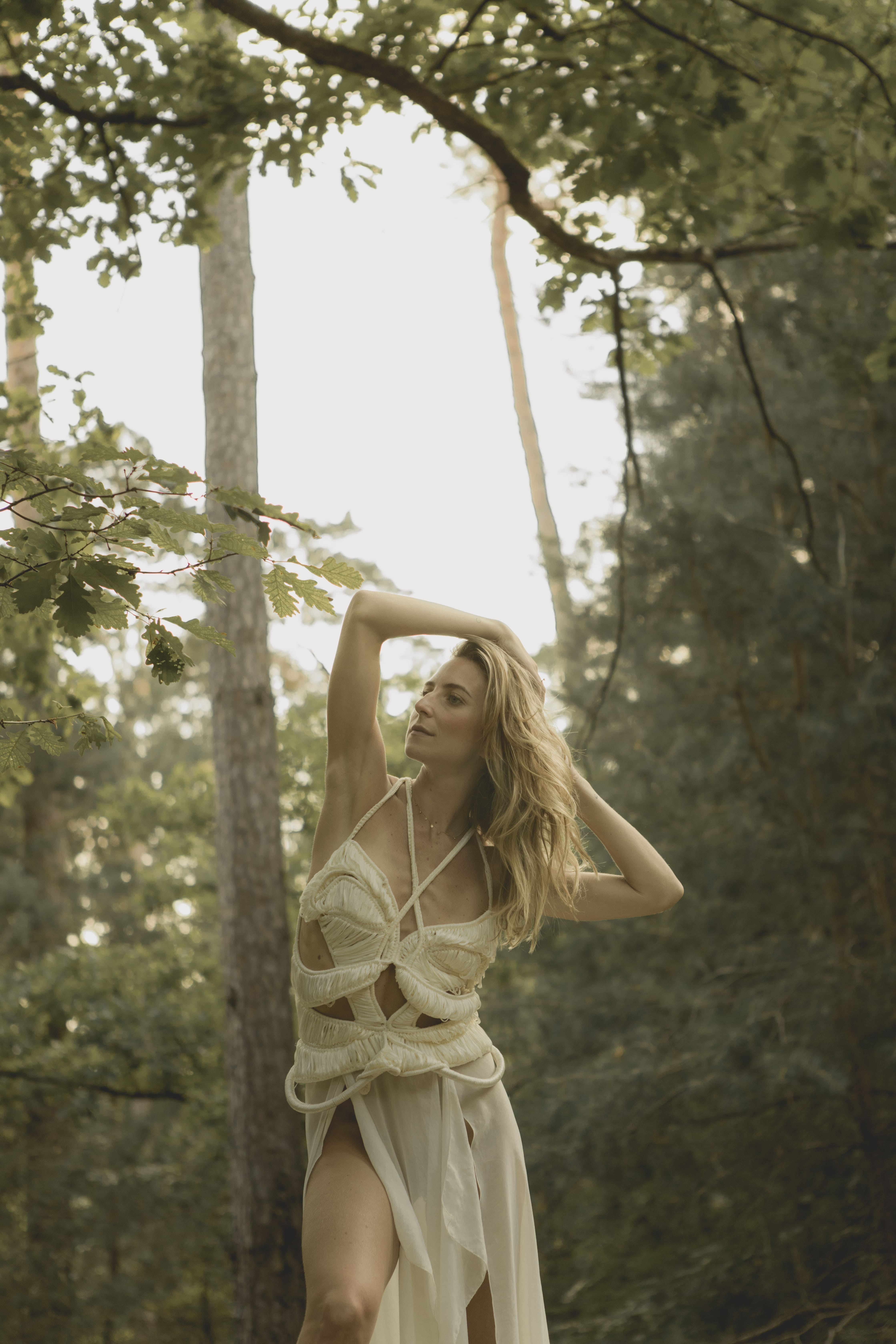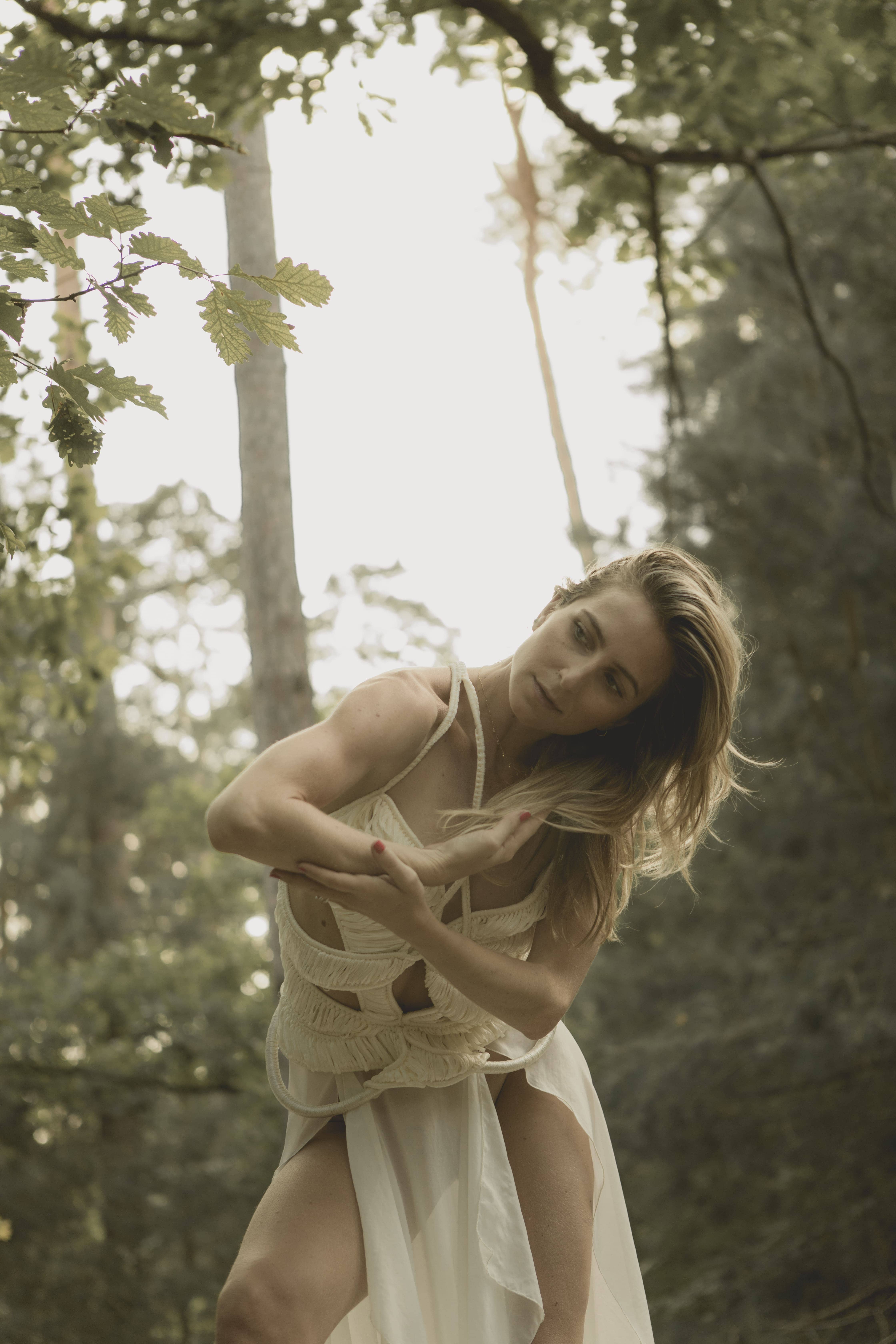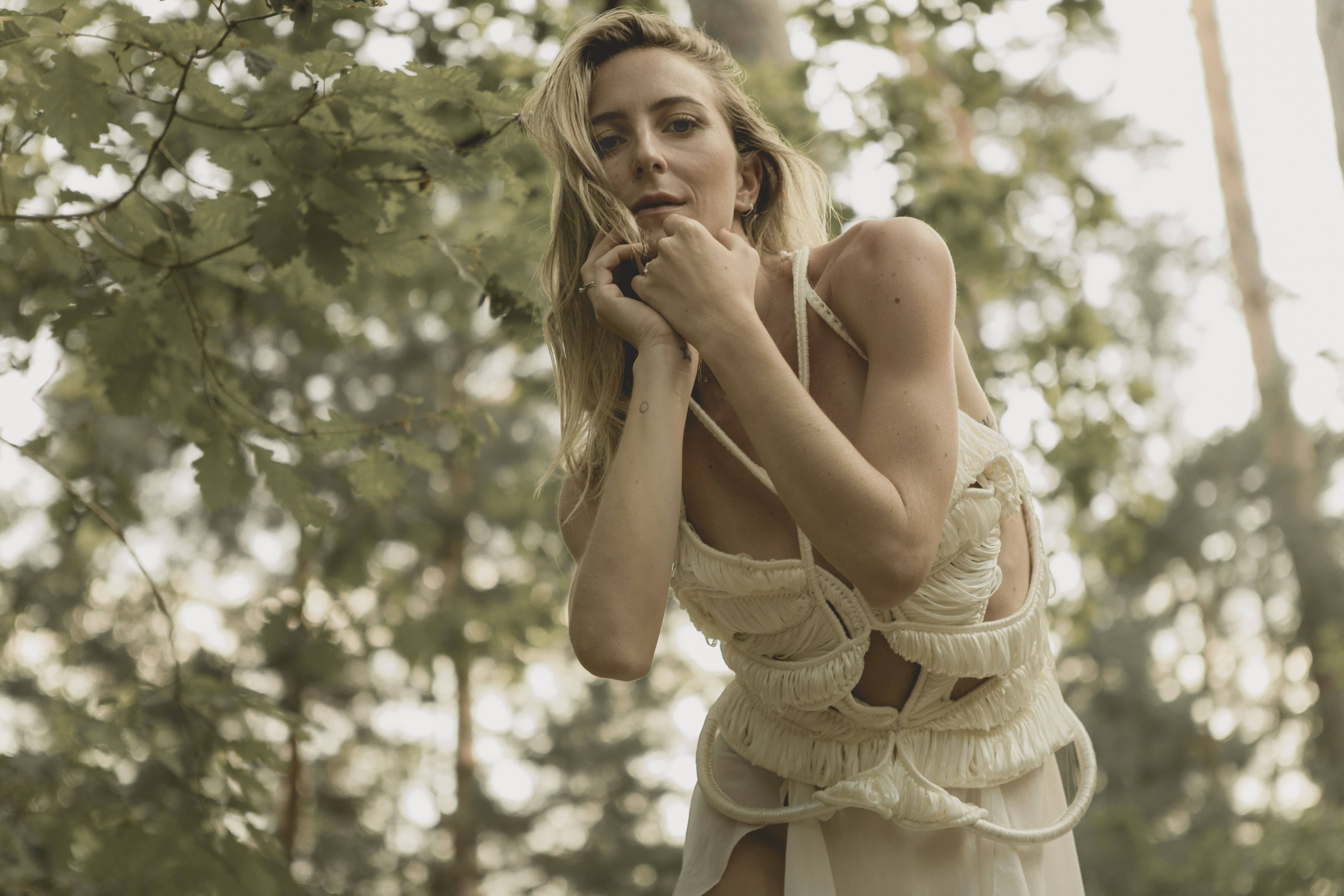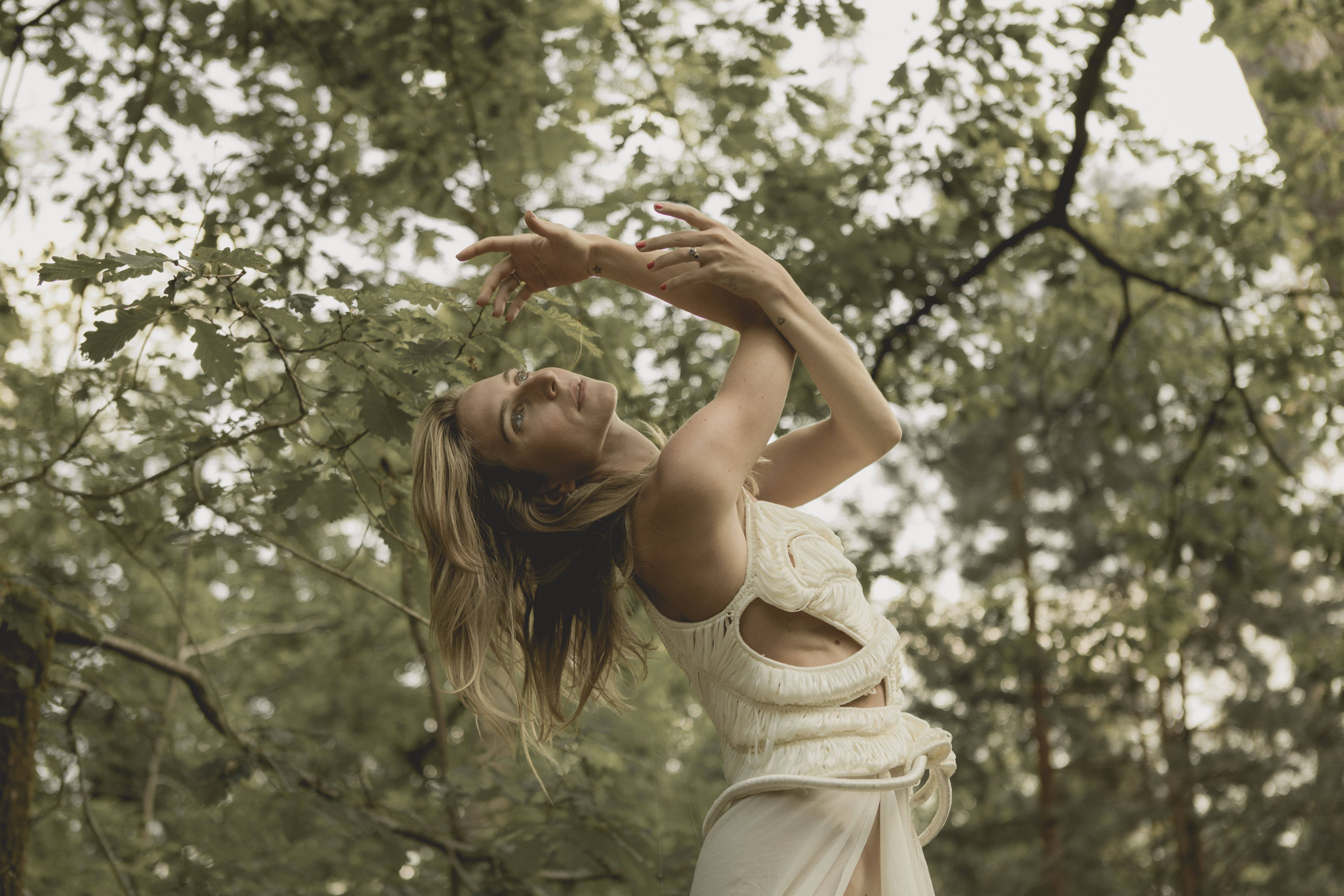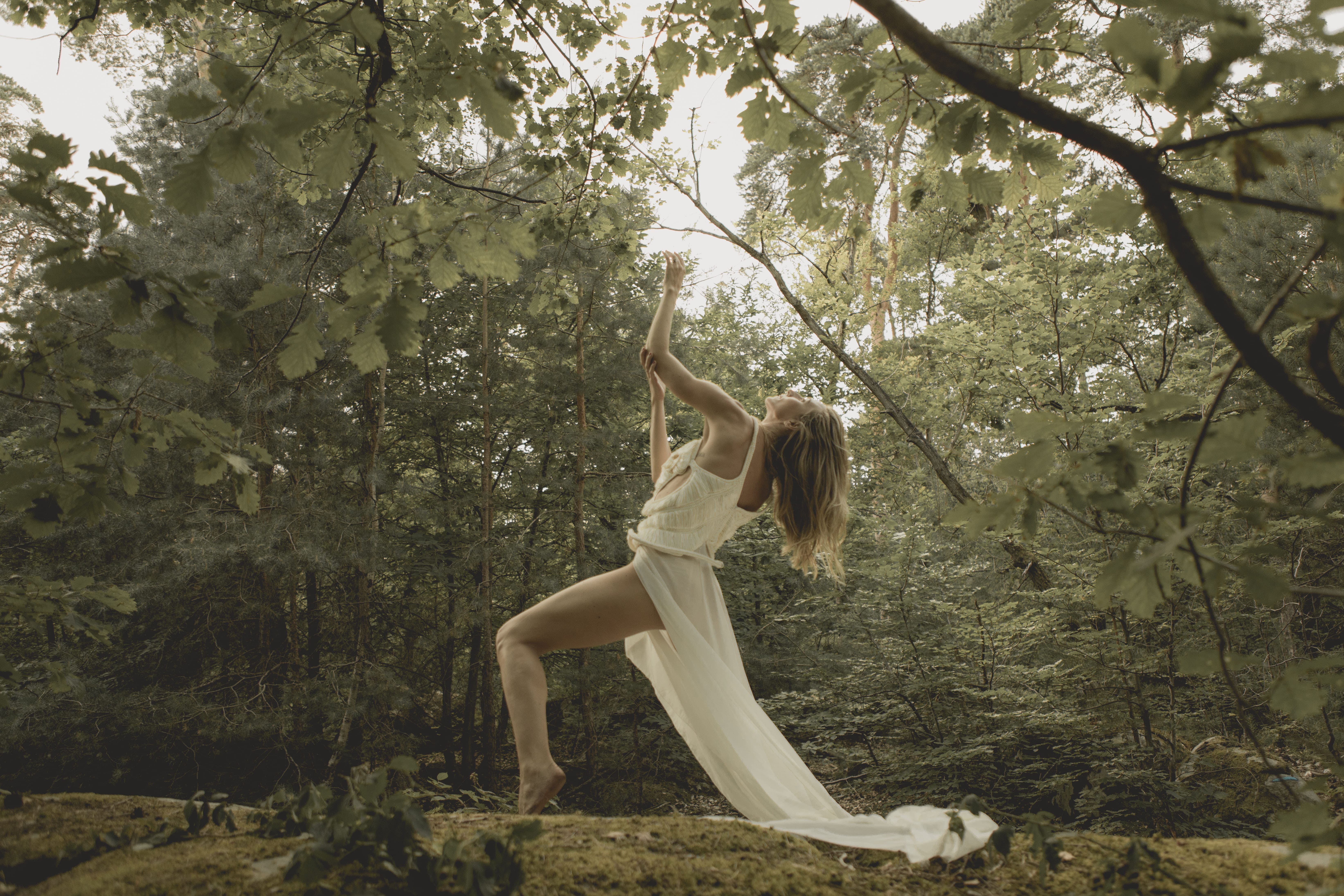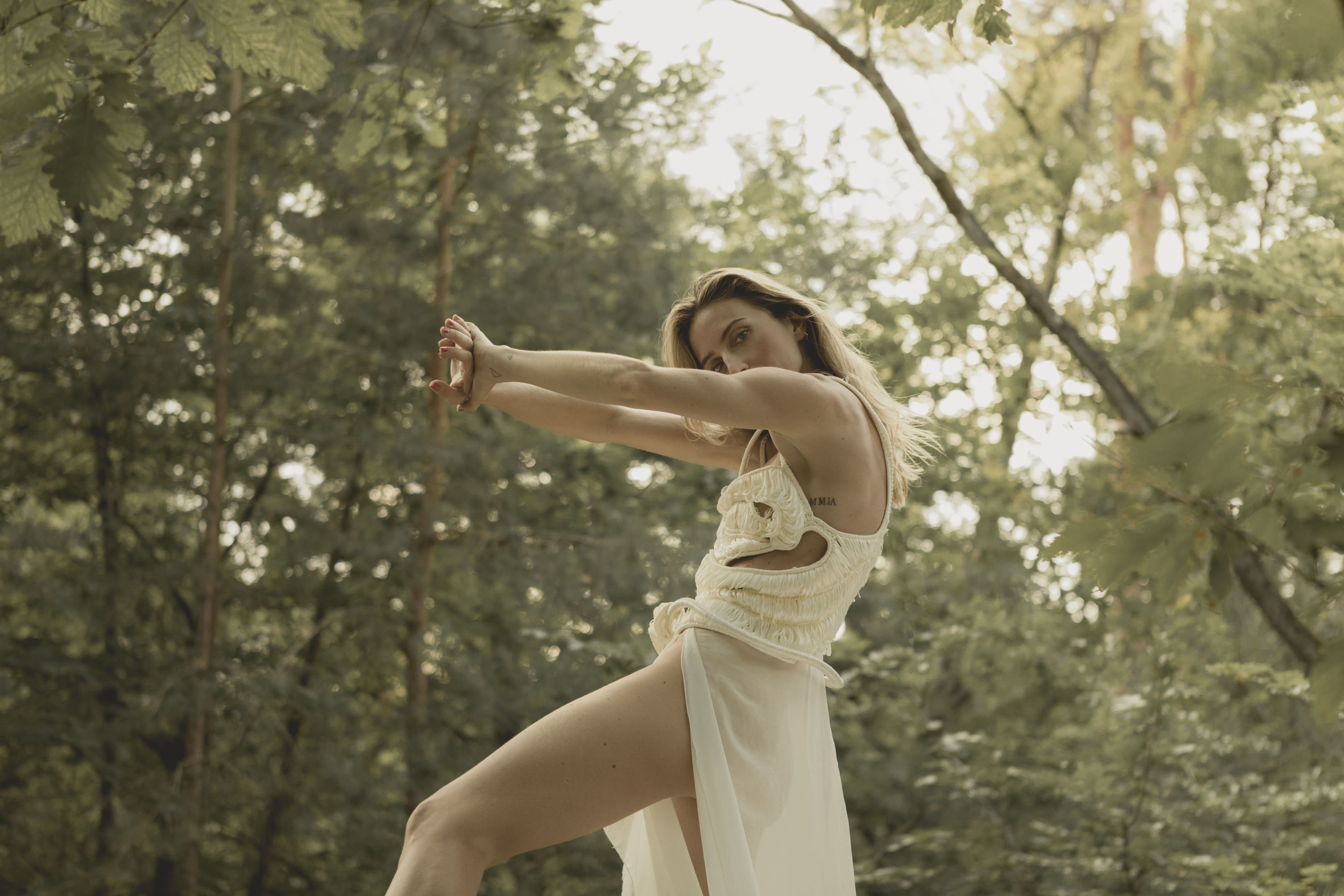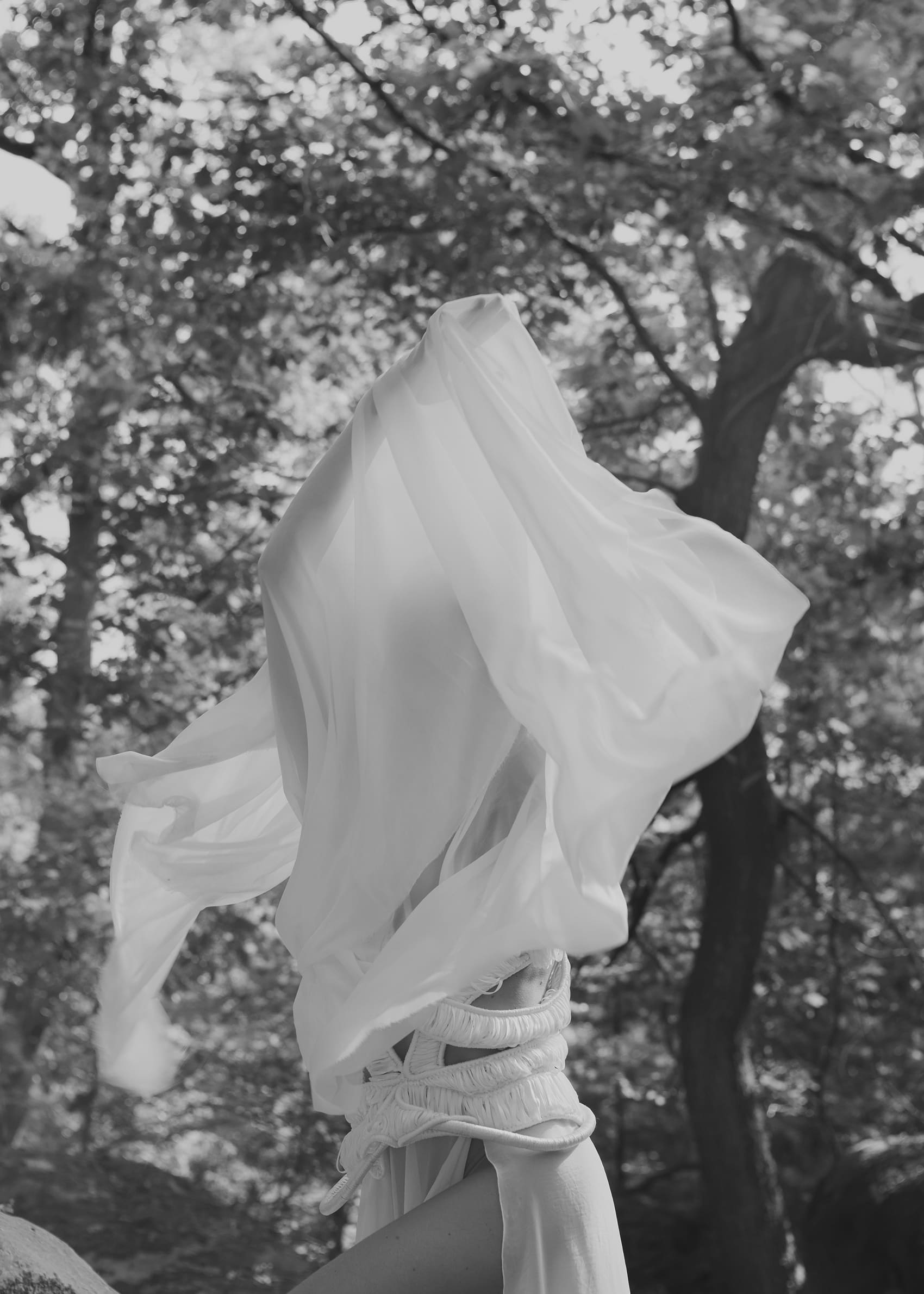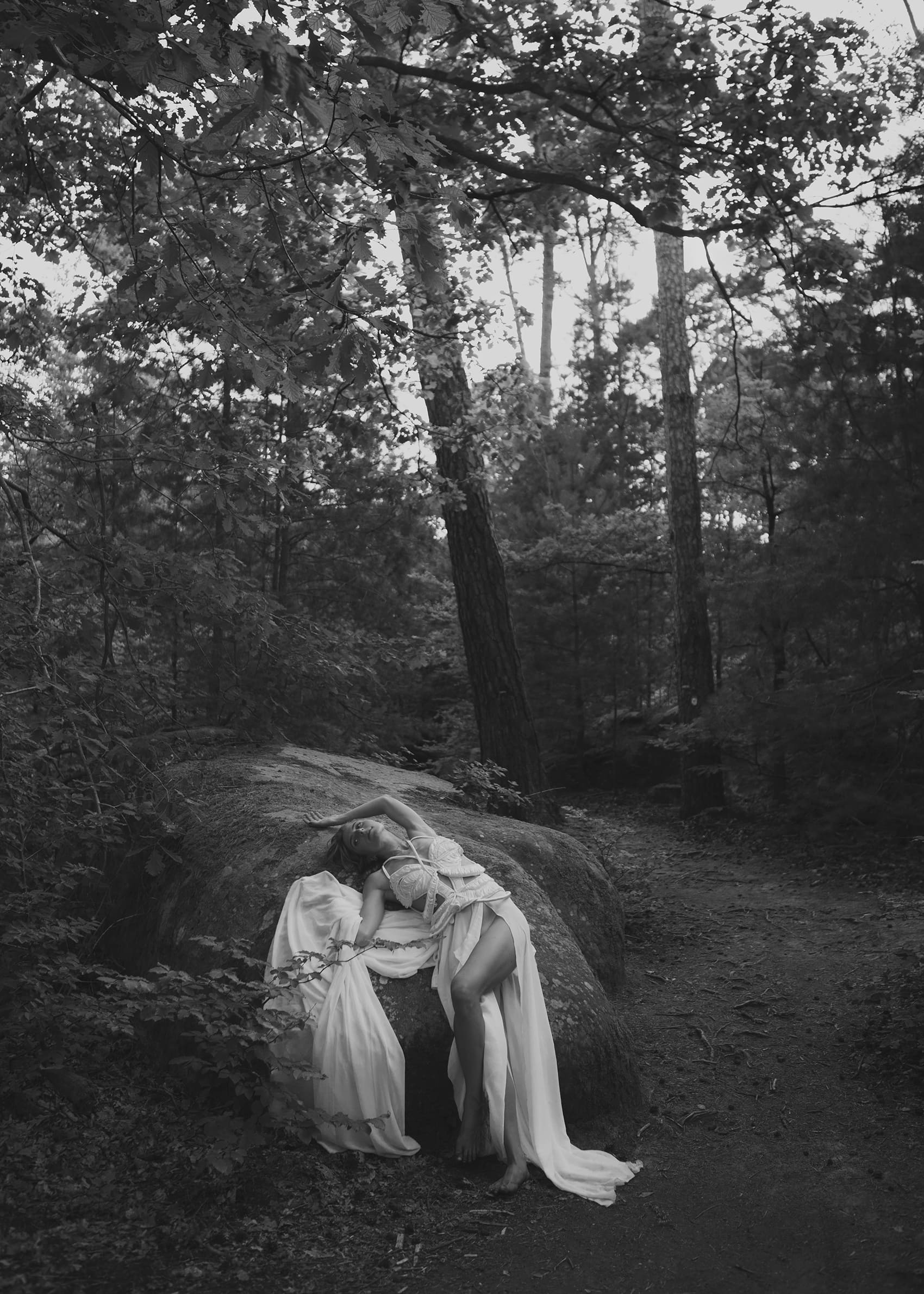 "The performance of a dream"
I walk through the Forest of Fontainebleau (France) and feel an enchanted force, as is something magical and sovereign ruled the forest.
The trees, the rocks, the leaves, the sand… vibrate in a pulsating silence, a constant spectacle that merges with my breath.
I'm familiar with the paths, but I lose myself and let myself go, as if something divine was guiding me, a force, higher than the air.
I stand there and imagine a goddess who seeks to be exalted, controlling me, demanding my adoration to continue nurturing all that surrounds me. It's hypnotizing me, it belongs to her.
A Fairy Mother Nature.
__
photographer: Emilia Brandao
Bailarina: Marina Droghetti
Forest of Fontainebleau, France, July 2018